Posted on

Monday 31 December 2007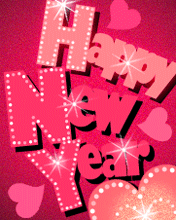 Hello my hotties,
Happy new years! As for me ill be at this really cool block
party where theres alot of hot guys and i can drink with
my friends :). This year has been really awsome for me
so i cant complain i would have to say the best part was
all the gifts i got my my daddy JA he really has made me
Feel like the princess i am and i wanted to thank you so
much babe for everything you done hugs and kisses and
ill take care of you later on wink wink! and another special
someone has really found a place in my hart and im sure
you can tell by all the romantic feedback he leaves me
but i wont kiss and tell πŸ™' a true girl never dose!
*his amazing feedback*
Saturday . . Sunday . . Monday . . NEW YEARS DAY!!!
The time just seems to be ticking away. My New Years
Resolution is to get to know Miss Candy much better.
She can make you much happier if you'd only let her.
Could I share what she has done for me? Yes I could
but I am a gentleman you see. But it definitly makes
me feel all warm inside. Should you call her..its up to
you to decide. But dont wait too long!!!
Thank you so much everything you write is just so
perfect
and i hope you have a happy new
years! i also wish all my hotties a happy new years
and i advise you to give me a call so we can both
explode together on new years ((giggles)) yummy!
well im off to phone sex so give me a call and lets
cum!